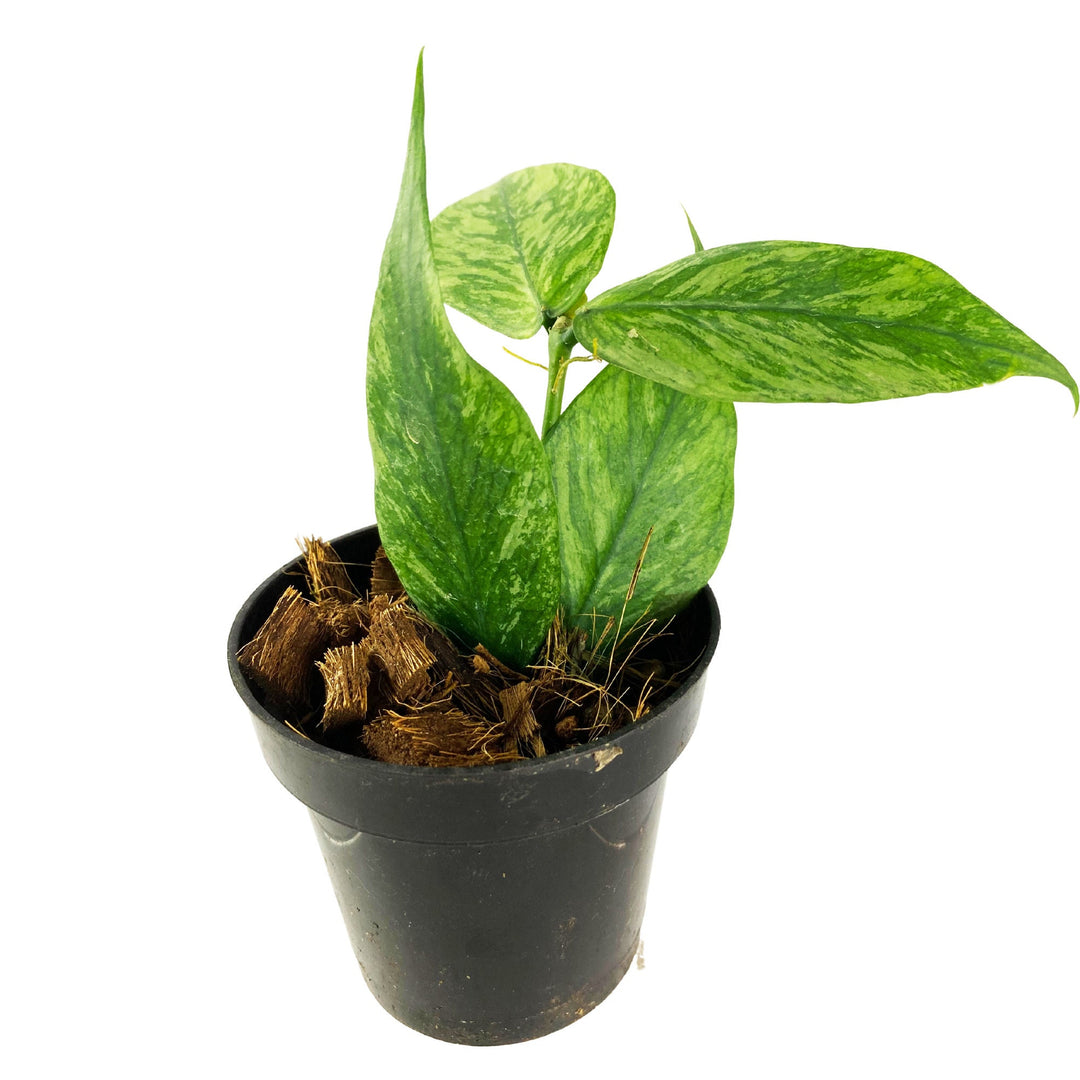 Hoya Polyneura Broget
---
In stock, ready to ship

Inventory on the way
Introducing the extraordinary Hoya Polyneura Broget, a plant that will elevate your indoor space with its stunning variegated foliage and unique trailing vines. With its mesmerizing beauty and intricate patterns, this Hoya variety is a must-have for any plant enthusiast seeking a touch of elegance and natural charm.
The Hoya Polyneura Broget features elongated leaves with striking variegation. Its foliage displays a captivating blend of green, cream, and pink hues, creating a visually captivating display that is sure to catch the eye. The variegation patterns on each leaf are unique, making every plant truly one-of-a-kind.
Providing the right growing conditions is essential for the Hoya Polyneura Broget to thrive. This plant prefers bright, indirect light, making it ideal for well-lit areas in your home. Avoid exposing it to direct sunlight, as it can scorch the delicate leaves. Adequate light will help maintain the vibrant variegation and promote healthy growth.
PLANT CARE: 
Light: Bright, Indirect Light
Humidity: Medium to High
Water: Allow to dry out. Do not overwater. 
Soil: Well draining, chunky soil.
Get ready to add some green to your life! We understand the excitement of receiving your plants, which is why we make sure to ship them out to you as fast as possible. Our shipping schedule is from Monday to Friday, so you can expect your new plant friends to arrive at your doorstep in no time.

We take great care in packaging our plants to ensure they arrive in good condition. However, sometimes plants can be damaged during shipping. This can include brown or yellow leaves, bent leaves, or rot on the stem and roots. Don't worry, with a bit of TLC, your plant will bounce back and continue to grow. Keep in mind that it may take some time for your plant to adjust after shipping.

Even though we take care when packaging plants, some damage can happen during shipping. If your plant arrives with significant damage beyond normal shipping stress, please check our claims process in the FAQ section of our website. It can be found on the bottom of our shop page.
This is a Grower's Choice listing, which means that the plant you will receive is similar in size and quality to the plant in the listing photos. However, due to the natural variations in plants, the exact plant you receive may differ slightly from the one shown in the photos.

Rest assured that the plant you receive will be carefully selected by our experienced growers and will be of similar quality to the one shown in the photos.